Ship Survey in Singapore
There are many reasons to conduct a ship survey in Singapore, including when purchasing a used vessel. A certificate of survey indicates that the vessel has been surveyed and meets the applicable standards for construction, stability, and safety equipment. This is not typically required for new vessels, but many lenders will not finance the purchase of a used boat unless it has been surveyed, making it an essential service.
Surveys are also useful in pointing out flaws in a used boat that would only be visible to a professional. They can also determine the vessel's actual value by pointing out items that require repair or replacement.
Trust our team of senior and specialist surveyors for your ship survey in Singapore. Consisting of eCMID accredited surveyors, marine warranty surveyors, and expert witnesses, our team will ensure that you receive rapid, accurate, and comprehensive reporting.
Types of Ship Survey and Audits
Some of the surveys and assessments we conduct include:
Navigation and cargo operations assessments and audits

Ship design review

Inspection and witness testing of devices, materials, and technical

 

equipment

Independent audits of company and vessel compliance with the ISM Code
Ship Surveys
The value and condition of a vessel can be verified by conducting a vessel surveys. This may be done to confirm compliance with regulation requirements, or for financial, insurance, orvaluation purposes.
Some of other surveys that can be performed are:
On/Off hire surveys
This survey is conducted prior to going on hire to confirm the condition of the vessel and bunkers and stores on board. Likewise when the vessel comes off charter to ensure any damage caused during the charter period is rectified by the charterer and the cost of bunkers remaining is adjusted.
Damage survey
 To assess damage caused to a vessel in an accident or incident and investigation to the cause which may lead to providng expert witness in matter of arbitration
Hull Survey
 This survey examines the structure of the vessel. It includes both a dry-dock hull survey and in-water diving survey/underwater hull survey to examine the ship's submerged areas.
Machinery Survey
Examines the ship's engine to assess its condition.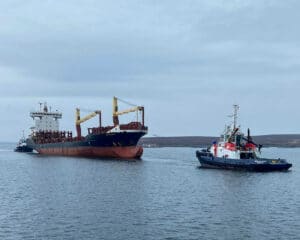 Other
Along with the above, surveys include loading/unloading survey, lashing survey, draft survey, crane survey, tally survey, bunker survey, cargo holds survey, and more.
Mariner Warranty Survey
We provide independent third-party technical review of the design, method statements and procedures for approval of high risk marine construction and transportation project operations.  From the planning stages through to attendance on site to ensure operations are carried out according to the method statements and procedure during the physical operation. This MWS work is carried out to give assurance to underwriters that their risk is reduced to a minimum 
Entrusting us with your ship surveys in Singapore is something we take seriously. Our expert team of surveyors will work hard to provide you with the highest quality service and attention to detail, even on short notice. 
Contact Orcades Marine UK or Orcades Marine Asia  for more information on all inquiries for inspections, audits,  and ship survey in Singapore.