Marine Consultancy Services – Our Partners and Clients
 Aquatera Ltd

Aquatera Ltd is a sister company to Orcades Marine Management Consultants Ltd and its founder and Managing Director Dr Gareth Davies is also a Director of Orcades Marine Management Consultants Ltd.
Aquatera was established in 2000 to provide a modern and innovative suite of environmental services and products. The company delivers to local, UK and worldwide markets and has established a strong track record in the renewable energy and other energy sectors. This work includes preparation of strategic environmental assessment (SEA) and environmental impact assessment (EIA) documents for renewable energy projects and strategies, as well as resource assessment studies, risk assessments, design advice, operations support, environmental surveying, developing visualisation tools and producing information and awareness materials.
In addition to experience in renewable energy, Aquatera and its associates have a vast knowledge of wider environmental and social studies, particularly in offshore and coastal areas. Aquatera also has in-depth knowledge of the current major energy supply chain based upon hydrocarbons. The company has experience across the world – from seismic surveys to field abandonment plans, and from operations in the deep sea to desert environments.
GAC UK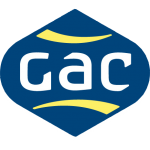 GAC UK provides ship agency and consultancy expertise through an unrivalled UK network of over 20 physical offices covering all major ports across the UK, Ireland and Gibraltar. Handling over 8,000 port calls from various ship types every year GAC UK places a strong emphasis on operational safety, security, health and quality whilst achieving cost savings for customers through its integrated shipping and logistics services.
GAC UK operates a single point of contact for 24/7 operations, peace of mind and reliability. Together with Orcades Marine, we offer a range of professional services to Port and Terminal operators, Ship Managers and Owners, Oil and Gas operators, Offshore Wind, and Tide and Wave energy developers. Services include Navigation safety assessment and auditing, CMID workboat inspections, Ship Survey, Tow warranty approval, and in house Engineers and Naval Architecture expertise plus a range of additional consultancy services for the shipping industries.
Marine Consultancy Services – Our Clients