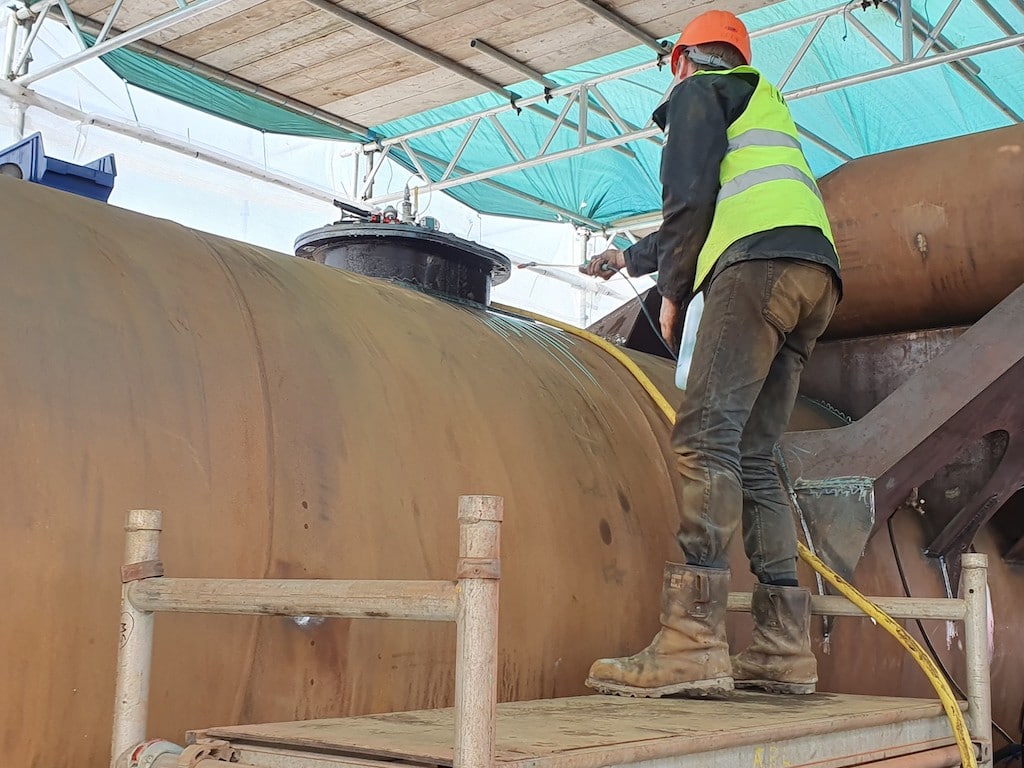 Marine Surveying Services
Orcades Marine provides marine surveying services to vessel owners, ship managers, ports and harbour authorities, marine contractors, and marine renewable developers.
Marine surveyors can be classified into the following specific roles such as government surveyor, cargo surveyor, classification surveyor, independent surveyor, and a small craft surveyor. Their job is to essentially assess that a vessel or marine structure is fit for purpose.
Marine surveyors perform various duties on-behalf or at the request of clients for high value and/or high-risk projects from the planning stages through to the project execution. Their services may extend into the decommissioning of the project if required by the client. 
General duties of marine surveyors
General duties of marine surveyors include performing inspections to ensure that the subject surveyed complies with or exceeds recognised classification codes, flag state requirements and industry guidelines , and will involve witness tests and operation of both normal and emergency machinery and equipment, investigate marine accidents and be relied upon as an expert witness in court proceedings, measure vessels for tonnage for load line assignment, conduct stability and inclining experiments assessments for new and existing vessels, and determine the "fair market value" of a vessel based on its condition and age.
Marine surveyors Sectors
They serve sectors covering but not limited to vessel purchase and sales, vessel and marine structure construction, engineering, marine warranty services, tow warranty, and port and pier masterplan consultation. Judgement and experience will have to be utilised during the survey to identify key problem areas to increase robustness and effectiveness. 
Orcades Marine Experience
We utilise many years of experience in providing various aspects of surveying like independent third-party marine warranty surveys, vessel pre-purchase surveys, new build vessel surveys, floating marine structures surveys, and pier extension surveys. We have built up excellent working relationships with clients by providing highly trained surveyors through the number of key high-level contacts acquired over the years.
Our contacts were acquired through business development and networking events held within the marine industry. This has enabled work to be completed to the highest standards and our marine surveyors are experts in their own fields such as marine engineers, vessel inspectors, and naval architects and are fully conversant with the latest code of compliance. This provides the capability to offer expert advice and recommendations on the subject matter which will be tailored to the scope of work.
Traditionally, a naval architect is responsible for the planning, design, and construction of ships and boats; our Naval Architect and Structural Engineering team support our marine surveyors in the "back room" providing expert advice analysis and calculation to support surveyors on site. They also contribute massively to our work in the marine renewable sector working as a team to carry out third party verification of wave and tidal prototype devices 
We recently worked closely with marine contractors based in Orkney who are responsible for the construction of floating platforms to support marine renewable devices.
We provided marine warranty survey services for the construction of the platform to ensure that it was built to specifications. We performed additional checks against recognised codes to ensure that the design was robust and could survive the induced loads of the selected deployment site. These checks included a structural review on areas identified to have stress concentration spots and overall structural capacity. If the design was found to be unsatisfactory, cost effective recommendations will be provided to improve the design. 
We were also engaged as a principal consultant to prepare specifications, provide expert advice, assist in the tendering and procurement process, and participate in shipyard inspections for the construction of a new build pilot boat constructed in Spain
Pre-purchase Vessel Survey
A pre-purchase vessel survey was conducted on behalf of a client from the middle east who was looking to purchase an anchor handling tugboat. The survey was performed to assess the condition of the vessel relating to its hull and appendages, structural checks, and systems and machinery. A pier survey was performed on-behalf of a local ferry company who had acquired a new and larger ferry to expand its capacity.
The survey was performed to assess the condition and location of the fenders, dimensions and location of the linkspan, and water depth check to assess the possibility of the ferry running aground. The data gathered was transferred onto a computer-aided drawing to assist the client in visualising the tolerances available with the new vessel moored. 
Accreditation
We carry out CMID inspections (Common Marine Inspection Document) on workboats by our accredited surveyors across the United Kingdom and as another example of our versatility and breadth of skills, recently a Cargo Operations audit was carried out by our independent auditor as an intrinsic part of the Client's commitment to continuous improvement, best practice and the pursuit of operational excellence through their participation in the industry standard, TMSA 3 programme. The vessel was audited during a loading operation at the LPG Braefoot Bay Terminal in Fife, Scotland.
We work worldwide and have carried out numerous tow warranty surveys and condition surveys; from Singapore to Spain, from Kazakhstan to Korea.