Orcades Marine is a fully certified member of LEEA (Lifting Equipment Engineers Association).
Orcades Marine Lifting Inspection is a new branch of Orcades Marine Management Consultants with fully trained LEEA personnel who are experienced in the safe use and inspection of lifting equipment. An excerpt from the LEEA website describes the organisation as "The Lifting Equipment Engineers Association (LEEA) is established across the world as the leading trade association for all those involved in the lifting industry. Our vision is to promote enhanced standards and sustainable development for the worldwide Lifting and Safety industry. Our mission is to educate, influence and enable so that best practice is normal practice."
If you have any lifting equipment that requires inspecting and recertification, please contact us via the email or telephone number shown in the leaflet below.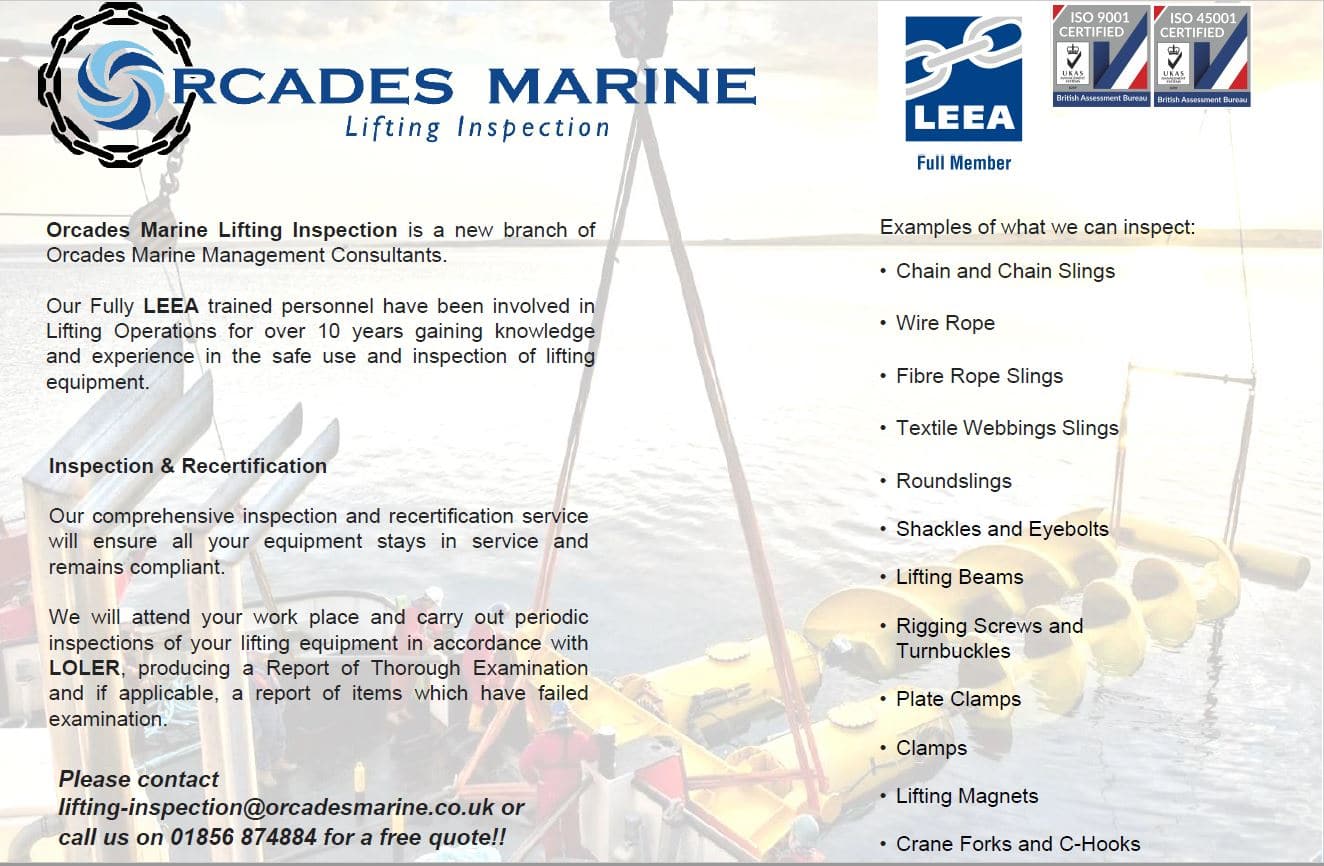 Author's note: There was an error in the email shown in 'The Orcadian' printed on the 23rd of September 2021. The correct email is shown in the leaflet above.